If you want to set up a new business in Dubai, you will want to know more about what awaits you in this city. Dubai has a flourishing economy and has proven to be a boon for entrepreneurs and investors from across the world. Read on to find out more about business setup in Dubai.
Dubai is one of the fastest growing cities in the world, thanks to its state-of-the-art facilities and business-friendly environment. As a result, Dubai attracts investors from across the world. If you want to know more about business setup in Dubai, this guide will help you understand the nuances, so that you are better prepared.
Legalities
Commercial Companies Law in the UAE stipulates that a foreigner must start a business in Dubai mainland with a local sponsor. The sponsor will have an equity stake of 51%. The regulations also spell out the requirements related to minimum capital investment, terms of shareholders and directors and the process for incorporation and dissolution of businesses.
While the information is straightforward, it does pay to work alongside a business setup company that has the experience and knowledge about the latest regulations and rules to make the entire setup process quick and hassle-free.
Understanding Different Economic Jurisdictions
The strong administrative foundations have ensured the city has a thriving economy and numerous opportunities. As an investor or entrepreneur, you can different types of businesses in Dubai depending on the business and location. There are primarily three categories that different economic jurisdiction is divided into – Mainland, Free Zones and Offshore.
As stated earlier, you will need a sponsor to start a business in Dubai. In the mainland, a local UAE national can be sponsor, but you may also need a service agent. In this case, the local sponsor will have a 51% stake in the business. Typically, you pay an annual fee to the sponsor, who functions as the silent partner and does not interfere in the operations. For free zone business setup in Dubai, the free zone functions as the sponsor, but you will require the services of a service agent for everything else.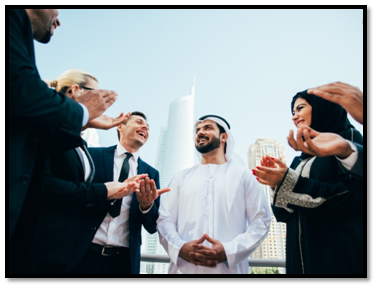 Business License
To start a business in Dubai, you will need a valid trade license in Dubai. The license is issued by the Dubai Economic Development (DED), the official agency for granting and renewing business licenses. The DED operates in different areas within Dubai to make it easy for investors to apply for their license. It is prudent to remember that while the DED is thorough and precise with its scrutiny process, it ensures that applications get processed quickly and efficiently.
You can apply for four types of licenses, depending on the kind of business you want to establish in the city. These license types are commercial license, professional service license, industrial license and branch office license. You should always consult a business setup company that can help you make the right choice while applying for a license.
Why are Free Zones Attracting Investors?
The UAE has more than 40 free zones and a majority of them is based in Dubai. These economic zones have been created to attract foreign investors, who will own the business 100 percent. There are many different types of free zones in Dubai created for different businesses. For business set up in Dubai in a free zone, an investor would have to deal with the authority of the zone. Before receiving the license, you would have to complete the documentation that the authority requires.
Some of the reasons that investors prefer starting a business in a Dubai free zone are:
No personal income tax
Exemption from corporate tax
Repatriation of capital and profits
Minimal documentation to set up the business
Easy to close the business as the paperwork is less
Protection from creditors in case bankruptcy
These are some of the options that you have in front of you if you want to set up your business in Dubai. You will love the business-friendly environment and the ease of opening your company and doing business.